Name: ClixSense
Website: http://www.clixsense.com
Price: Free to join/ Premium Member $17 per year
Owner: Jim Grago
Overall Rank: 68 out of 100 – Not Recommended
Product Overview – What is ClixSense?
---
I came across quite a few positive ClixSense reviews ranking it as "the oldest and most trusted site." This, of course, made me curious what is this ClixSense popularity all about and if it lives up to its reputation.
So I decided to join and experience it first hand.
Clixsense is a PTC (Paid-to-Click) website where you can earn money by clicking on advertisements or link to sponsor websites, taking surveys, or completing various tasks. As a potential consumer of their sponsor, ClixSense pays you for your web browsing, up to $0.02 for every website you visit.
There is also a commission potential via their affiliate program by referring people to join Clixsense.
Clixsense was born in February 2007. So, it is one of the pioneer PTC sites to first appear on the internet. After nine years, while most of them have closed down, it has outlasted its competition.
In this post, I will share what I experienced and found out about Clixsense. If you are considering joining, hold on before clicking on that "Sign-Up" button until you finish reading this review. Here we go!
Pros and Cons
---
Pros
Established and stable since 2007

Payments on time

Cashout every business day

Offer Forum

Available worldwide

Unlimited Direct Referrals
Cons
Very limited earning potential

Cashout Fees

Time consuming (especially the surveys)

High Minimum Cashout ($8 for PayPal, $10 for Check)
How Much to Join?
---
Just like any other PTC sites, Clixsense is entirely free to join. Free members are called Standard Member.
If you choose to upgrade to Premium, you pay $17 for a one-year membership. They also offer a 2-year Premium Membership for $30.
Can You Make Money?
---
Unless you do very well with their referral program (more on this later), I must say the earning potential is very small. This is the biggest drawback with these PTC websites and ClixSense is no exception.
At the time of writing this review, ClixSense claims they have 5,607,179 members worldwide who have earned a total of $12,960,303.93. This comes out to $2.31 earned per person.
As you can see, the payout is not high whatsoever, although it is still better than a site like SuperPay, where the average earning is less than a dollar!
How Do They Pay You?
---
The income you earn is paid directly to you every month by PayPal, Payza, PayToo, Neteller, or Check. Their minimum cashout is as below.
$8 for e-transactions (PayPal, Payza, PayToo, & Neteller)
$10 for check (USA, CA, MEX)
$100 check for all other countries minus Fees
Since November 2015, ClixSense started processing cashouts every business day, which is great news for members. They process cashouts Monday thru Friday unless there is a US holiday during the week.
Who is ClixSense For?
---
ClixSense is accepting members from all over the world, except for some restricted areas (Afghanistan, Albania, Antarctica, Azerbaijan, Cuba, Kazakhstan, Iran, Iraq, North Korea, Niger & Vietnam).
People who are 16 years of age and older can join to make extra money online. No particular skill is required. Those who are 13-15 years old MAY be allowed to join with consent and supervision by their parents or guardians.
How Does It Work Exactly?
---
If you prefer a video than reading a description, you can watch the tour video below. ClixSense gives quite a nice overview in about 4 minutes.
Click on Ads
The simplest way to make money on Clixsense is to click on their sponsor ads, but earnings are super tiny. I just went through 18 ads (5 sec each) and earned 1.8 cents. (not 1.8 dollars!)
The longer the ad, the more you earn. Here is the breakdown.
5 sec = $0.001
15 sec = $0.005
30 sec = $0.01
60 sec = $0.02
To me personally, viewing an ad that I have no interest in for 60 seconds is almost painful… Keep in mind, if you go to a different window to kill time, the timer of the ad stops! They make sure that you STAY on the page for the set time.
Taking Surveys
A nice feature they offer, which I don't always see at other survey sites, is their Survey Profile. You fill in the necessary information about you and Clixsense brings you more relevant surveys. Supposedly, this should reduce the chance of getting disqualified.
Completing a survey is such a weary task, though. I tried one 25-min survey, which actually took me 40 min to finish, and earned $1.25… In hourly wage, it's only $1.87 per hour!
Tasks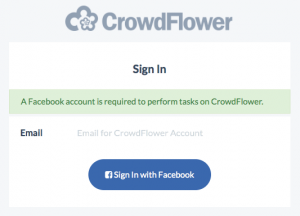 A task is a set of instructions that you need to follow and get paid for it. They could be categorizing images, taking surveys, watching videos, make online searches, etc. You can access these tasks through your account page.
A company called CrowdFlower manages tasks at ClixSense. I saw complaints within Forum that some members don't get any tasks available for them, but ClixSense does not possess any control over the number of tasks offered or their value.
Not sure if it's only me, but when I attempted these tasks, CrowdFlower asked for my Facebook account. Not being comfortable providing my FB account, I ended up not trying these tasks for myself. If you have done it, I would love to hear your experience.
Daily Checklist Bonus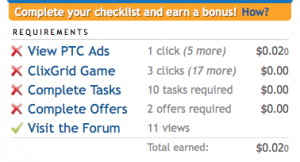 On your account page, you can find the Daily Checklist. It's like your daily "To-Do" list. When you complete all the activities listed there, a bonus will be added to your account total balance.
As a Standard (free) member, this bonus is up to 7% of your total personal earnings from ads clicks, ClixGrid, tasks, offers, and surveys but NOT including referral commissions.
ClixGrid
ClixGrid is a game for you to pick the correct spot on a grid and win money up to $10. You are allowed 30 tries a day. To be honest, this was quite addicting. When you click a spot, it takes you to a sponsor ad that you need to view for 10 seconds. At the end of the ad, it tells you if you won or not. It's as simple as that, but of course, you make no money for the time you invested unless you win in ClixGrid.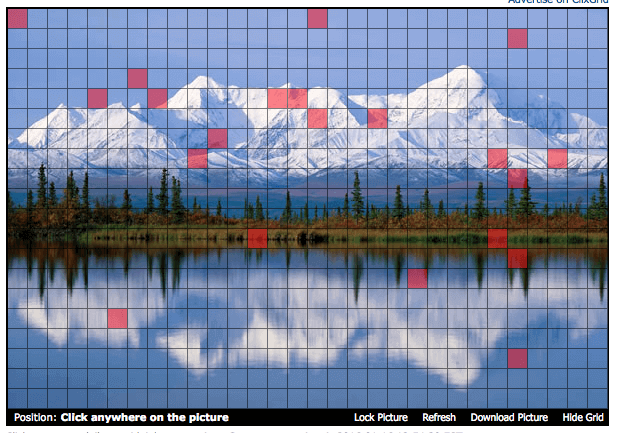 ClixSense Affiliate Program
As an established PTC company with long-standing history, ClixSense has quite an extensive affiliate program with good reputations. Not only are you compensated for referring people to the site, but you also get commissions for your direct referral's activities.
However, commission percentage is very small as a free member. You will need to upgrade to Premium if you wish to make a decent amount of money from their affiliate program.
As a FREE member, you will earn when your direct referrals do:
Sign-up – $1 (after $10 in their earnings)

Click Ads – $0.0001 to $0.001

Complete Surveys, Offers and Tasks – 5%

Upgrade to Premium – $2
How Is ClixSense Support?
---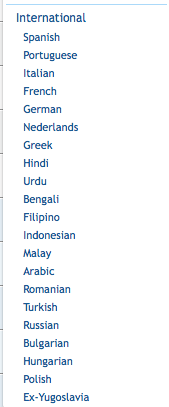 ClixSense does have a Forum. This is a big plus for me as some of the other survey sites I've joined didn't offer a place for communication between members and staff. At the forum, you can view other member's posts, success stories, payment proof, tips, news & updates, and rules for tasks.
As far as I observed, this forum is quite active. Members are constantly posting questions, updates, earnings for the day, etc., and others are responding.
I was also impressed that ClixSense provides the forum in multiple languages! "International Forum" is available in 21 different languages and allow non-English speaking members to interact with fellow members in their mother tongue. I know this indeed brings comfort to many people. Unfortunately, my native language (Japanese) is not included there.
You can also submit a support ticket or browse through the FAQ section.
My Final Opinion – Is Clixsense a Scam?
---
No, ClixSense is not a scam. In fact, it is one of the few legitimate PTC sites on the web. This company is 9 years old now and has no major issues reported by their members. The homepage is easy to navigate. Payments are on time. The forum and community are active. Overall I would say it's a safe site to spend your spare time.
Nonetheless, I don't recommend it because earning potential is extremely tiny. Sure, the clicks will add up over time, but seriously, would you spend almost an hour just to earn one or two dollars?
Unless you upgrade to Premium and actively refer people to join, you won't make much money with ClixSense for the time you invest. This is no place for you to make a decent income online.
Final Grade:

D+

(68%)
There is only ONE program I really recommend. 
It helped me start my online business and earn residual income.
If you would like to share your experience with ClixSense, whether it is good or bad, please feel free to do so in the comment area.
Yuko 🙂