What is the best way to earn money online? I discuss this topic with the assumption you are no tech savvy, no professional editor or an experienced marketer who can pretty much sell anybody anything.
I assume you are simply an ordinary person who do your best to fulfill daily responsibilities, love your family, have a few things you enjoy doing. You may not be a pro in your hobbies. You just enjoy doing it or enjoy learning to do it.
If the above description quite fits you, then the best way for you to start make money online is blogging, and utilize your blog site for affiliate marketing.
The word "blog" is actually a truncation of "weblog." In the beginning, blog entries (posts) were written by individuals who wished to keep journals online and share the content with others on the web.
It has evolved from an online diary to now a marketing tool, as many bloggers write to promote products/services and earn commissions by doing so. Namely, this is online affiliate marketing.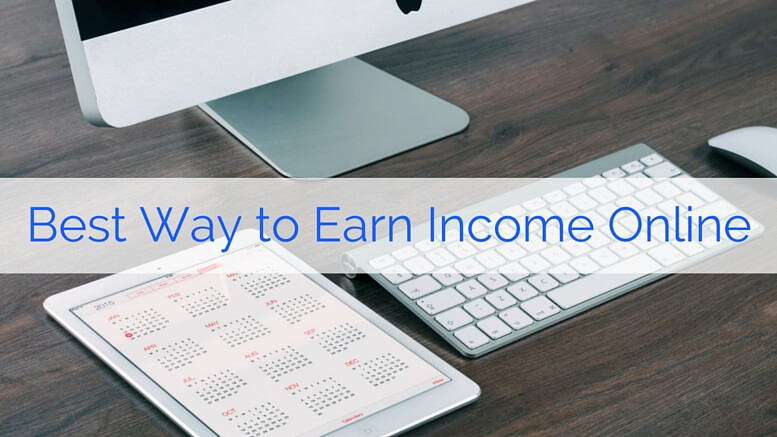 The combination of blogging and affiliate marketing is the best way to start an online business.
To start out, what you need are:
PC and an internet 

access at home

Ability to write

Topic (niche) for your blog
On the way, you will eventually need to obtain:
Website (blog site)

Hosting

Domain Name

Good training program
All the four necessity above will cost you about $60 a month.
Do you think it's expensive?
If Yes, there is a way to start out completely free, but I'll tell you this now. Investing some money will tremendously speed up your progress and save you from lots of stress and frustration.
Meaning, your success will come to you quicker than later.
So, How Do I Start Out Exactly?
---
In this article, I am going to share with you how to go about it. I hope it helps you to get an idea as to how you can start out.
The process of start blogging and affiliate marketing is broken down into the following basic steps.
Choose a niche

Build a website (blog site)

Write Content

Build traffic (visitors)

Join affiliate programs within your niche

Earn commissions
Let me explain the entire process with an example.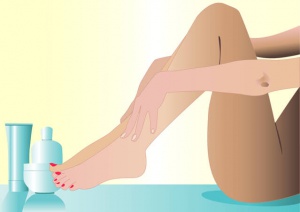 Let's say you have suffered from skin problems and as a result, have lots of experiences and knowledge regarding good skin care products. You are eager to share with the world many helpful tips you've acquired over years as to how to keep your skin healthy, beautiful and young.
So, you chose "How to keep healthy skin" as your niche.
Under this niche, you are going over each step as below:
1. Choose a niche
Your niche is "How to keep healthy skin"
2. Build a website (blog site)

 
You created a website (you can do this free) and titled it "How to Keep Healthy Skin." You chose a web-hosting company. This requires you to pay a monthly fee.
3. Write Content
You begin writing contents about your niche: healthy skin. They could be about tips to keep healthy skin, what food is good or bad, what could trigger skin allergy, natural skin products, etc.
4. Build Traffic (visitors)
There is a reason why people say "Content is King." Keeping to write valuable contents plays a huge role in bringing consistent visitors. You also need to promote your website via social medias and practice other SEO tactics. These things are taught through a well-organized, high-quality training. You could easily spend a few years trying to learn these techniques on your own. Don't waste your time.
5. Join affiliate programs within your niche
Once you established a certain amount of traffic, sign up for affiliate programs that are valid within your niche (healthy skin). You can find them by Google searching under the term, for example, "natural skin products + affiliate" or simply check the company of your favorite skin products has an affiliate program.
Or, you can always try Amazon and join their affiliate programs "Amazon Associates." You know you can always find products you are looking for at Amazon. The commission rate is not so high (4% to 8%). However, due to its brand known worldwide, Amazon could be a great place to start for newcomers.
6. Earn commissions
If a visitor read one of your blogs, felt like trying a product you recommended and purchased it through your affiliate link, then you earn a commission. The earning could be tiny at first. But remember, the number of visitors will increase as your blog site matures. As long as you keep working at it, the earning potential could be limitless.
Get All You Need from One Place
---
You must understand it better now why you eventually need the following things to earn money by blogging:
Website (blog site)

Hosting

Domain Name

Good training program
Earning income from blogging and affiliates is what I get started doing. I, at first, started doing it part-time. I didn't quit my job and just blogged in my spare time.
I, at first, started doing it part-time. I didn't quit my job and just blogged in my spare time.
In my case, I was lucky as I found a platform where I could obtain all the four things listed above. The program I came across is called Wealthy Affiliate University, and there I could get Website (free), Hosting (free), a Domain Name (about $13/year) and high quality, newbie-friendly training as well as support 24/7 for $47/month.
When I had no clue how to drive traffic to my new website or how to add relevant images to my articles, Wealthy Affiliate University, and its community helped me out tremendously.
$47 per Month Covers Everything
---
Trust me, you will find yourself stuck many times until you get the hang of online marketing. Having a bunch of people willing to help you, regardless what time it is, is priceless, and you won't find this level of support at any other training programs.
Luckily, Wealthy Affiliate University let you test drive the program for free, as long as you wish, so join free and see for yourself if it serves for your purpose of not.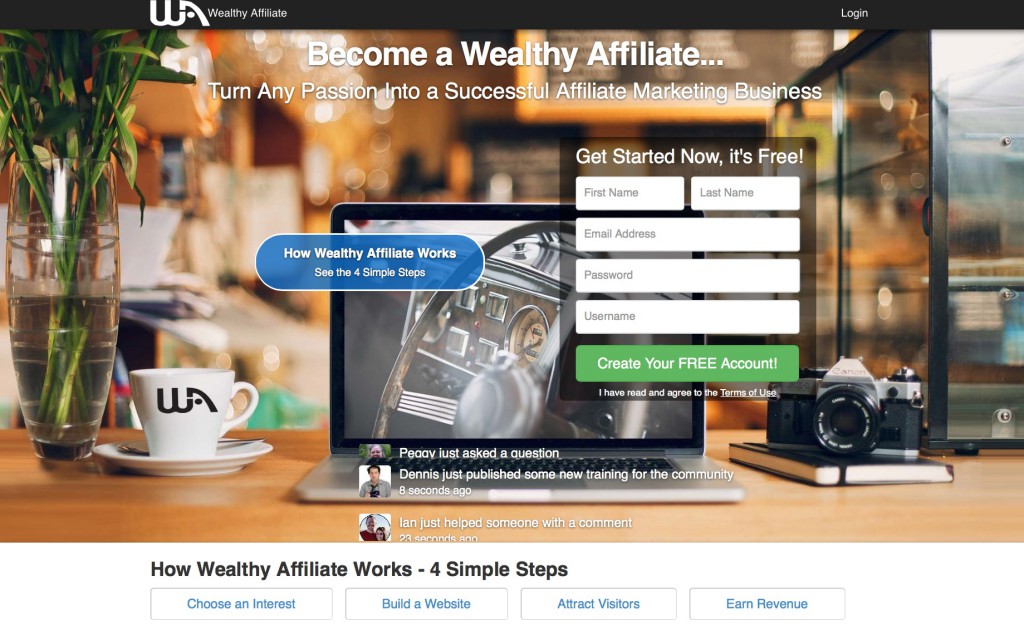 Once you become a free member, you get to access to a website builder tool where you can create two free websites with free web-hosting. Literally in a few minutes, you will have your first website up and running on the internet.
The Best Way to Earn Income Online Is…
---
It is to start a blog site, share your interest/passion/knowledge with the world, and earn commission through affiliate marketing.
The keyword to success: This business is the business of HELPING, not selling.
You always need to keep in mind: Write your content to add values to your readers lives.
Just like any businesses out there, trust is the core element of your online success. Trust comes first, and revenue follows after.
Write for people genuinely from who you are.
Share the knowledge you have. Many people will find it interesting and helpful, and your website will naturally generate traffic as long as you keep working at it.
This is the very reason as to why there is no such thing as "make-a-quick-buck-online" because it takes a time to build trust among people. Do not rush the process. Be perseverance and take time to grow your website.
If any programs claim quick success, know that it most likely is a scam.
Get Started with Your Blog Site, Today!
---
As far as I know, blogging is the best way to earn income online and the financial potential is limitless, as long as you are patience and determined to keep working on your site.
I know many people wish for an easy and quick result, but like any other off-line businesses, it required time to grow, your hard work and dedication.
But your hard work will be totally worth it. Once you established an authority site, it could bring you a passive income for years to come. Imagine what the potential is when you start running two, three or even more websites in the future.
Join Wealthy Affiliate for free and let's get started.
Let's take one step at a time. I'll be there to help you through the process.
I look forward to connecting with you and working with you.
If you have any comments or questions, leave them below or you can get in touch with me at yuko@yukosonlineincometips.com.
Yuko 🙂